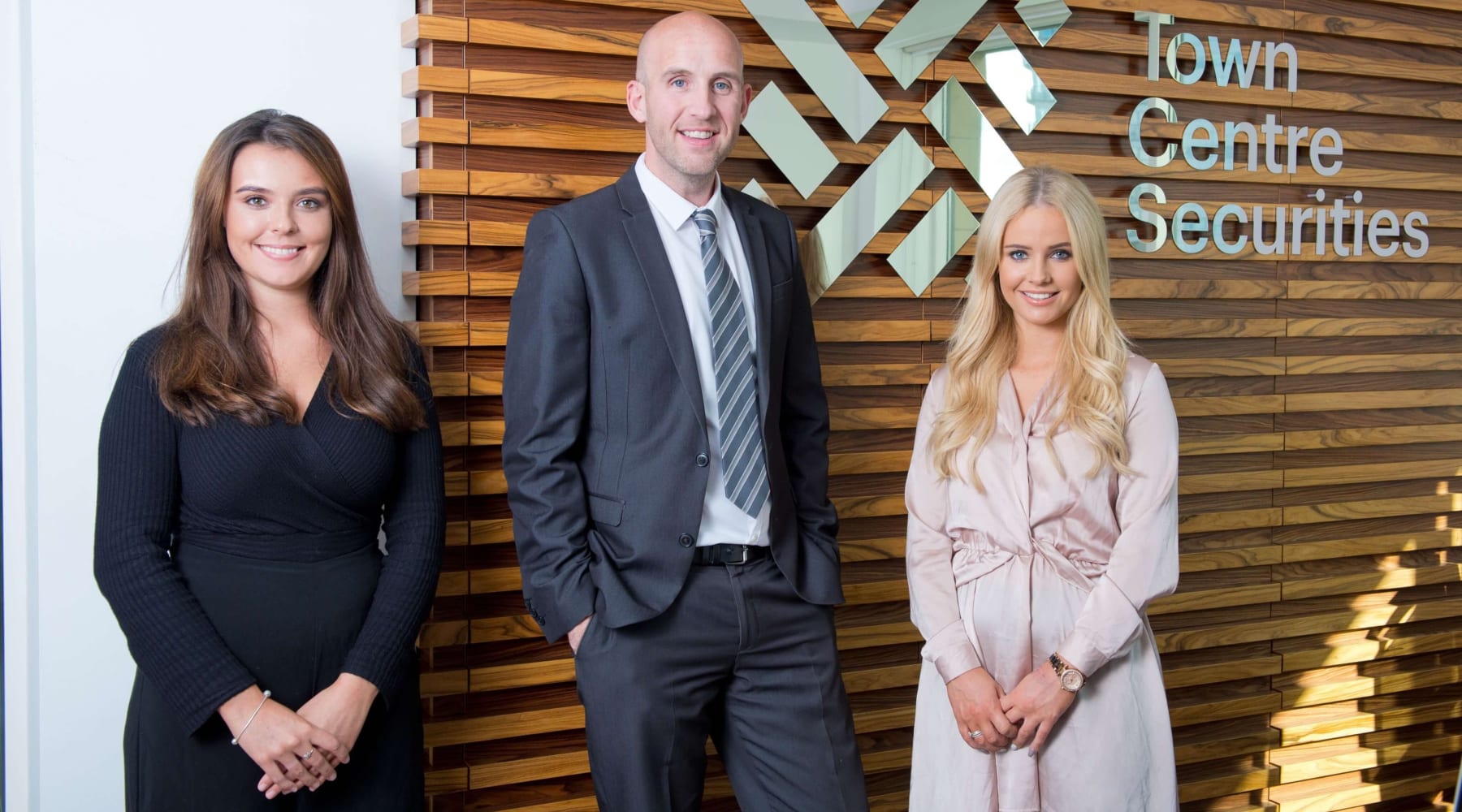 Town Centre Securities Establishes New Marketing Team
September2017
James Broughton has been appointed as Head of Marketing and PR for TCS after undertaking the role of Marketing Manager at the Merrion Centre for the last 12 months. James will now be also responsible for devising and implementing marketing activity to support the overall TCS business.
Town Centre Securities (TCS), the leading Leeds and London based property and investment development company, has expanded its marketing function, recruiting three new people to the team as it pushes ahead with its exciting growth plans.
James has more than 10 years' senior marketing experience and has held roles at Leeds Bradford Airport as well as running his own marketing consultancy firm.
"I've had a fantastic 12 months working with the asset team at TCS, helping to establish a new strategy for the department across our digital, event and marketing channels. I've been so pleased to see the Merrion shopping centre go from strength to strength, recording record levels of footfall fulfilling its place as a key shopping, eating and leisure destination in Leeds. I'm looking forward to beginning my new role for the wider TCS business, progressing the strategy across its extensive portfolio of properties in areas such as London and Manchester. One of the things that made this role so attractive was the chance to work with some of the most successful and inspiring business leaders in the region as we further raise the profile and awareness of our diverse portfolio."

– James Broughton, Head of Marketing and PR at TCS
Supporting James in his new role will be Jessica Coates who has taken up the position of Marketing Co-ordinator for the Merrion Centre, TCS' largest single asset. Jessica will now be working with James on the marketing and PR strategy for the Merrion Centre and its successful Arena Quarter. Previously Jessica worked at Savvy Marketing.

Elle Macleod has also joined the team as Marketing Executive for TCS. Elle's role will be to support the implementation and managing of campaigns, both on and off line, for TCS across the large range of other assets.

Edward Ziff, Chairman and Chief Executive of TCS, said: "Our marketing function plays an increasingly vital role in helping us communicate with all our stakeholders on a regular basis. Delighted to welcome all three to the business and look forward to working with them as we continue to showcase the great work and developments happening across the business."

Back To Top

Town Centre Securities PLC (TOWN)

290.00

0.00

Last updated: 14 Dec 2017 at close