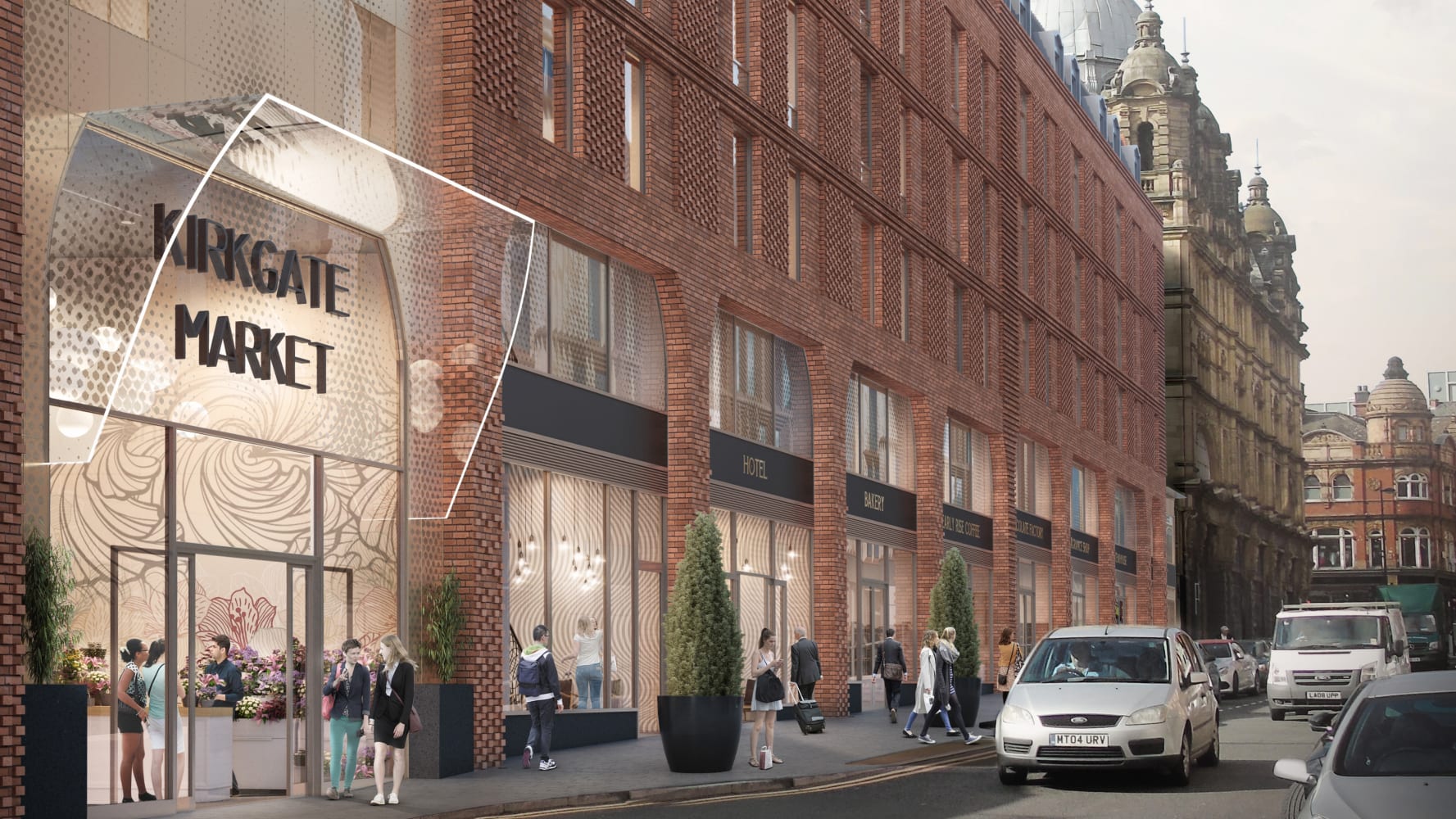 Planning Approved for George Street Development
September2018
Town Centre Securities and Leeds City Council Secures Planning For 126 Unit Apart-Hotel In Leeds
Town Centre Securities (TCS) in a joint venture with Leeds City Council (LCC) have secured planning permission for a 126 unit apart-hotel and retail development on George Street in Leeds City Centre.
The full and listed building applications were approved for the construction of 96 studios, 26 one-bedroom and 4 two-bedroom units. In addition, 9 ground floor commercial units comprising 876 sq metres will be added to provide a range of commercial uses to include retail and leisure facilities, with further access points to Leeds Kirkgate Market.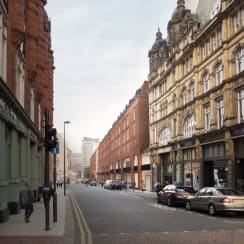 TCS and LCC are working closely with Kirkgate Market on the ground floor retail strategy. The development aims to introduce new clientele to the market with an increase in footfall from additional apart-hotel guests. They are also confident that the new look façade will attract new market traders to further enhance the market which could lead to increased occupancy rates.
The new development is part of an ongoing scheme to further develop the southern side of George Street which will not only complement the original Victorian Kirkgate market, but also ensure synergy with the adjacent Victoria Gate development. In the coming months TCS together with LCC aim to secure a main occupier for the aparthotel scheme.
Edward Ziff, Chairman and Chief Executive of Town Centre Securities said: "We are delighted to have secured planning consent for this scheme which will further enhance the continuous regeneration of this ever-evolving part of the city.

"We look forward to working in partnership with Leeds City Council to bring this to fruition."
Councillor Richard Lewis, Leeds City Council's executive member for regeneration, transport and planning, added: "George Street has seen significant changes in the last couple of years since the completion of Victoria Gate and the new apart-hotel will be a very positive addition to the city.

"It will provide an opportunity to finish George Street with a high quality building that will bring life to and unite this area. It is another important milestone on the journey to further improve the vibrancy of the Market and support local business by attracting new customers."

Back To Top

Town Centre Securities PLC (TOWN.L)

210.00

-3.00

Last updated: 17/05/2019 at 16:29