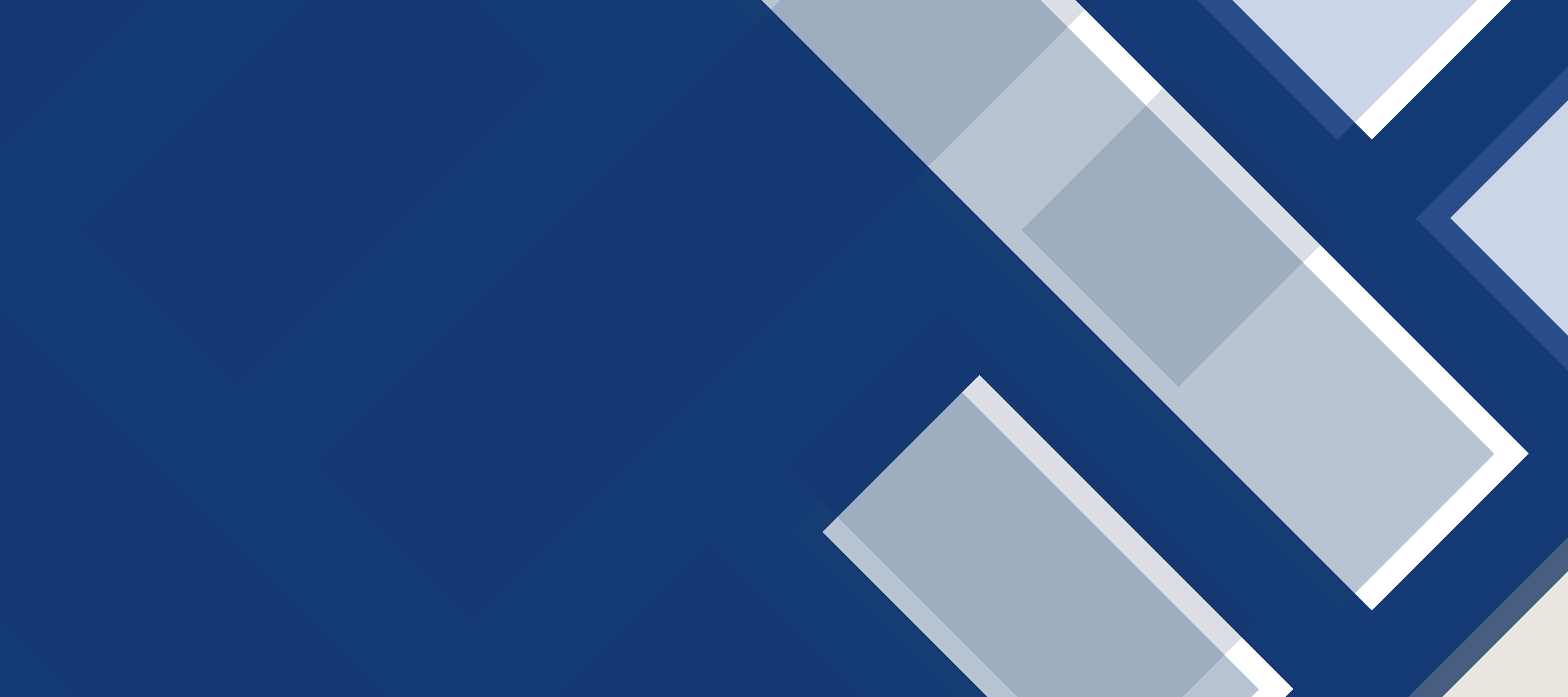 Latest Rent Collections and Update on Disposals
April2021
Town Centre Securities Plc, today (22.04.21) provides an update on rent collections for the current English quarter and an update on previous collections since the beginning of the COVID-19 pandemic.
Collected and deferred rent receipts for the current quarter stand at 92% of the total due.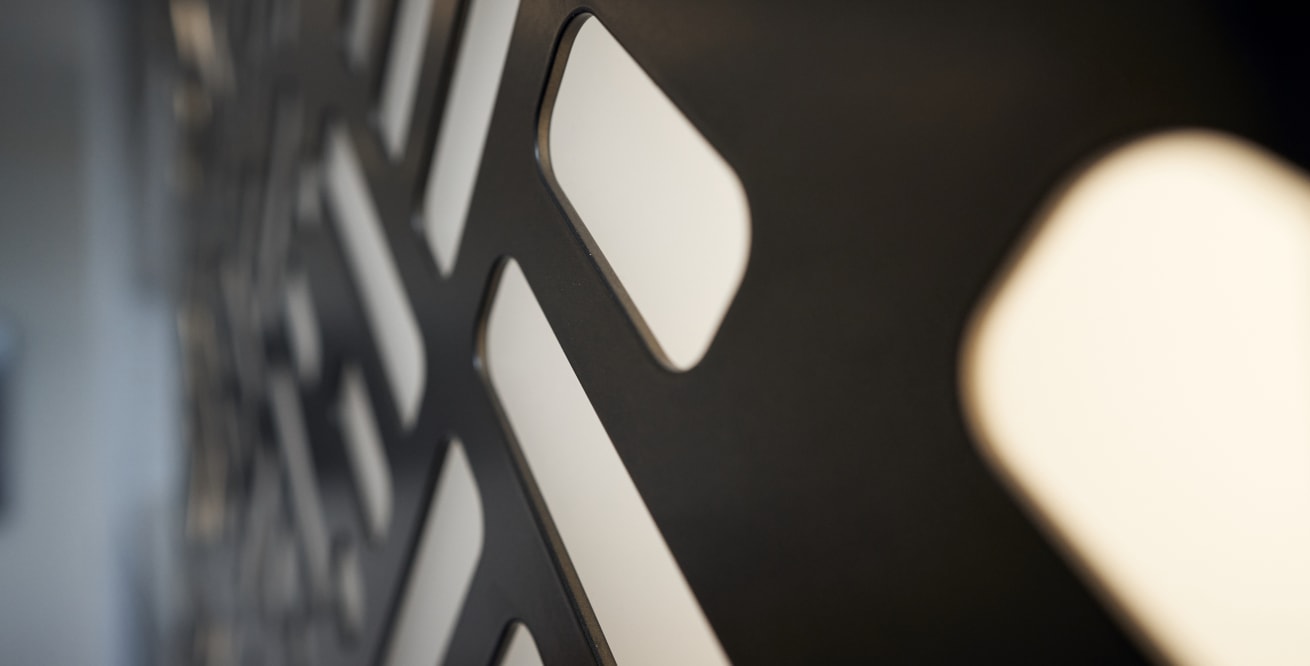 Consistent and reassuring collection level in latest quarter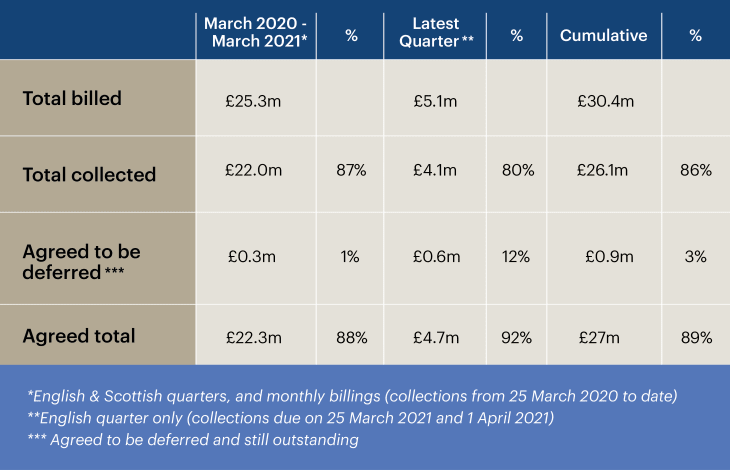 Latest quarter::
TCS

billed a total of £5.1m of rent and service charge (including

VAT

) for the English quarters payable on 25 March 2021 and 1 April 2021
As of 21 April 2021,

TCS

had successfully collected £4.1m or 80%. A further £0.6m or 12% has been agreed to be deferred. This totals an agreed collection of £4.7m or 92%
With the gradual easing of lockdown, we are now seeing collection levels improving on a quarter by quarter basis and we expect to see this improvement continue
The £0.4m remaining is still due and under discussion with tenants
March 2020 to March 2021:
The updated billings and collections for the previous quarters (including monthly payments) and the Scottish quarters are:
o TCS billed a total of £25.3m of which £22.0m or 87% has been successfully collected
o A further £0.3m or 1% of deferrals have been agreed, giving a total agreed collection amount of £22.3m or 88% (which is consistent with the percentage reported in January 2021)
o A further £3.0m remains outstanding of which £1.6m has been waived mostly in return for improvements in the terms or length of leases
Cumulative total:
Therefore, since 25 March 2020, of the £30.4m cumulative rent and service charge payments that have fallen due and subsequently billed, we have collected £26.1m and agreed to defer a further £0.9m, totalling £27.0m; equivalent to 89% of the amounts due
Of the £3.4m balance remaining:
o We have agreed to concessions totalling over £1.6m of this outstanding amount which will not be collected, mostly in return for an improvement in the terms or length of leases
o We continue to work with the respective tenants on the balance of £1.8m
Update on Disposals:
The Company is also pleased to announce that on 7 April 2021 it simultaneously exchanged and completed on the sale of its property interests at Thornton's Chambers, Leeds. This brings the total of asset sales to £45.3m for the current financial period, compared to £41.2m as reported at the Half Year Results on 24 February 2021.
Edward Ziff, Chairman and Chief Executive commented:
"I am pleased to report that rent collection has continued at a strong level, with the current quarter's rent showing the highest level of recovery, when you include amounts agreed to be deferred, during the entire COVID-19 period. This demonstrates the resilience of our continuing portfolio reflecting its quality, uniqueness and diversified nature and our collaborative, longstanding and strong relationships with our tenants.
"We will continue to make further disposals of non-core assets, providing both additional security and the ability to reinvest in the long-term growth opportunities in our development pipeline, whilst furthering our programme of reset and reinvigoration."

Back To Top

Town Centre Securities PLC (TOWN.L)

132.50

-3.50

Last updated: 23/09/2021 at 13:13