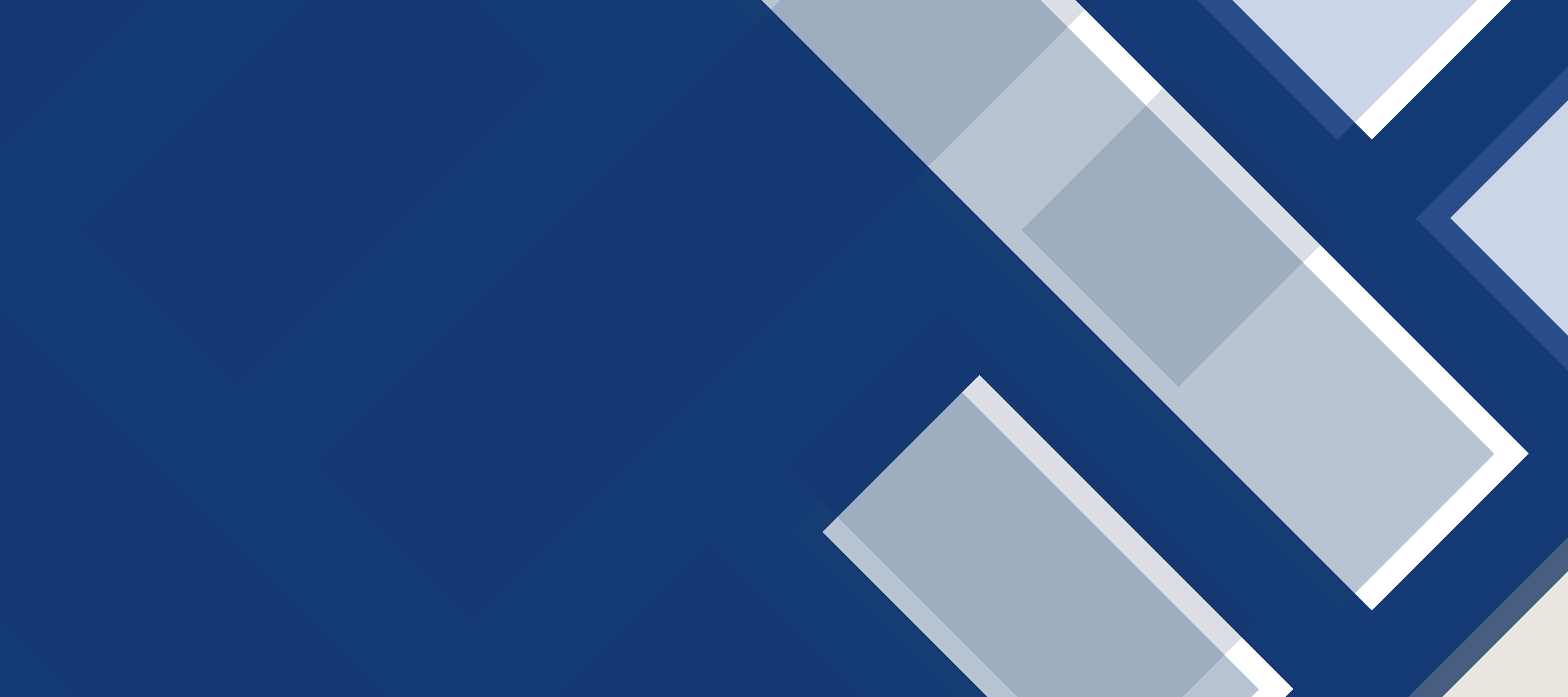 Burlington House becomes first ever residential scheme in Manchester to achieve WiredScore Silver rating
October2020
Burlington House has become the first ever residential building in Manchester to secure a WiredScore Silver rating under the residential certification by WiredScore, the internationally recognised real estate rating scheme for digital connectivity.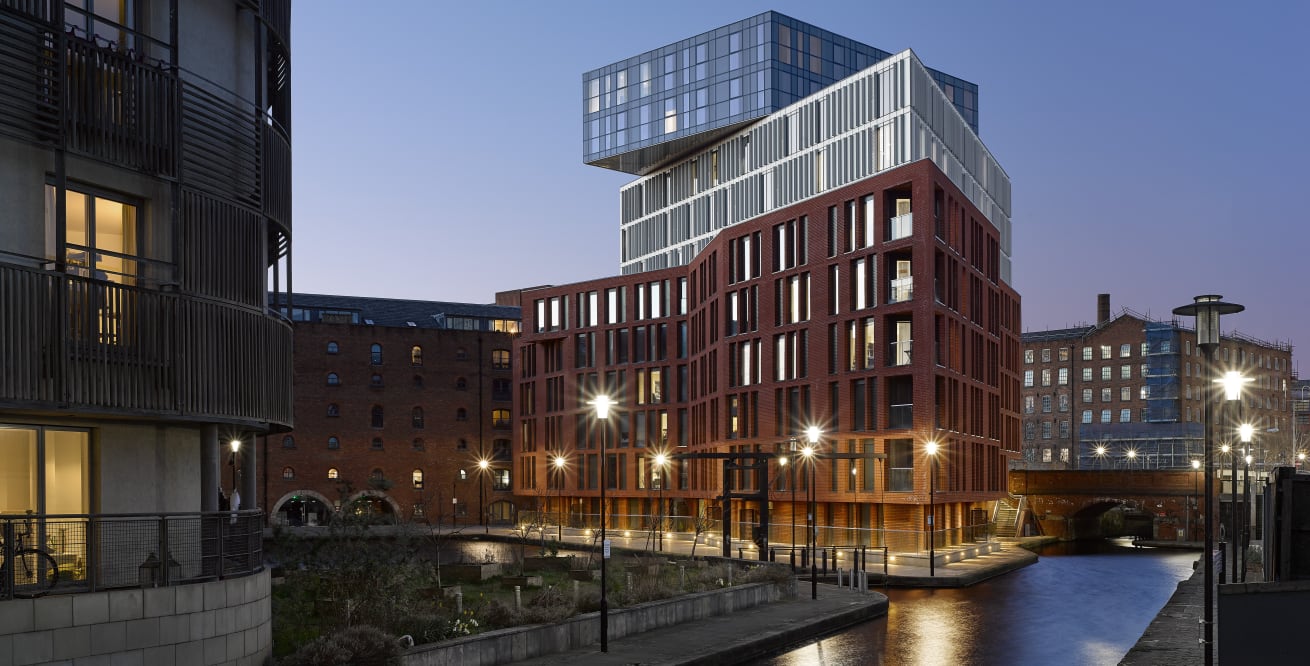 WiredScore Silver rating reflects Burlington House's excellent connectivity offering
The WiredScore Silver rating reflects Burlington House's excellent connectivity offering. It demonstrates that Town Centre Securities PLC (TCS), the Leeds-based property investor behind the PRS development, has committed to future proofing the building and has invested in the underlying digital infrastructure. As a result, Burlington House provides reliable, consistent connectivity across the site, giving renters a seamless digital experience.
Residents are able to get connected from move in day and Burlington House has incorporated forward thinking technology in the building with features such as smart parcel management and 2N keyless entry to the both building and apartments. The Burlington Connect App allows residents to access on-demand services and report any problems and then can track their progress once logged.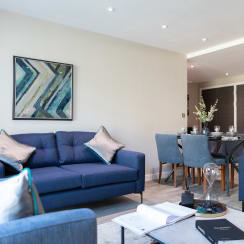 Burlington House, TCS's first PRS scheme with 91 luxury waterfront apartments set in 13 acres in the Piccadilly Basin development, was delivered in partnership with Highgrove Group and designed by internationally-acclaimed Architects SimpsonHaugh. The canal-side residential development offers 1,2 and 3 bedroom apartments over 11 floors and has attracted a mix of tenants looking for sophisticated city centre living since it was launched to market.
Architecturally, the building has been sensitively designed to reflect the surrounding heritage assets and is a dynamic addition to the Piccadilly Basin, Manchester city centre streetscape. The success of the waterfront scheme can be attributed to its prime location in a revitalised, established area of the city, the high quality specification and space within the apartments, as well as the tech-enabled amenities and first class digital connectivity.
Commenting on the achievement, Edward Ziff, Chairman and Chief Executive of
TCS

commented:
"We are delighted that Burlington House is the first residential development in Manchester to achieve a WiredScore Home rating for its digital connectivity. As well as the unique amenities on offer, our tenants benefit from the knowledge their that homes have the best possible level of connectivity and are prepared for the future."
WiredScore Home empowers landlords and developers to improve the digital connectivity of their properties, helping them to understand how to implement best in class digital infrastructure.
The rating scheme helps landlords save time and money by reducing the risk of expensive retrofits in the future, as well as offering renters transparency and assurance.
Launched in May 2019, WiredScore Home currently has more than 13,000 homes committed to certification with the likes of Town Centre Securities, GreyStar, Argent, LaSalle, L&G, Patrizia and Round Hill Capital amongst a few. It is the first digital connectivity rating scheme for the Build to Rent market
William Newton, President and Managing Director for WiredScore said:
"We are delighted to see another forward thinking landlord undertake this commitment to excellent digital connectivity. Town Centre Securities recognise the value of investing in flexible, reliable digital infrastructure that will provide a superior in home experience for their renters, not just now, but in the years to come."
At the UK launch of WiredScore Home Rt Hon Jeremy Wright MP, the then Secretary of State for Digital, Culture, Media and Sport highlighted the importance of residential connectivity for the UK. He stated: "When it comes to building new homes, we need to make sure that digital connectivity is seen as just as essential as bricks and mortar. These are the foundations upon which a modern digital economy is built."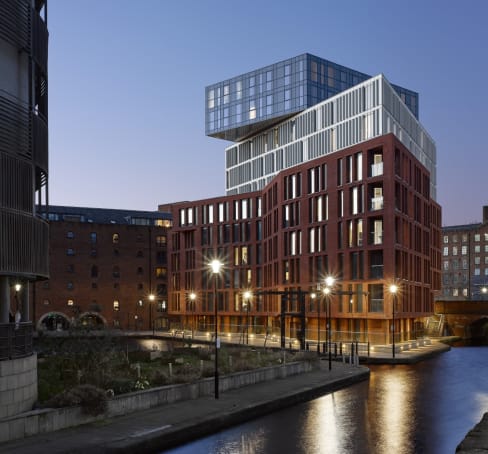 Burlington House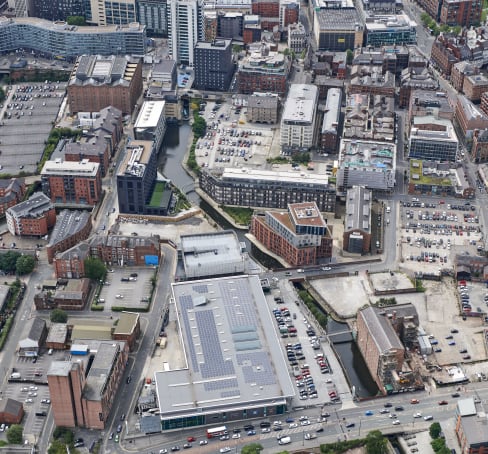 Piccadilly Basin
Back To Top