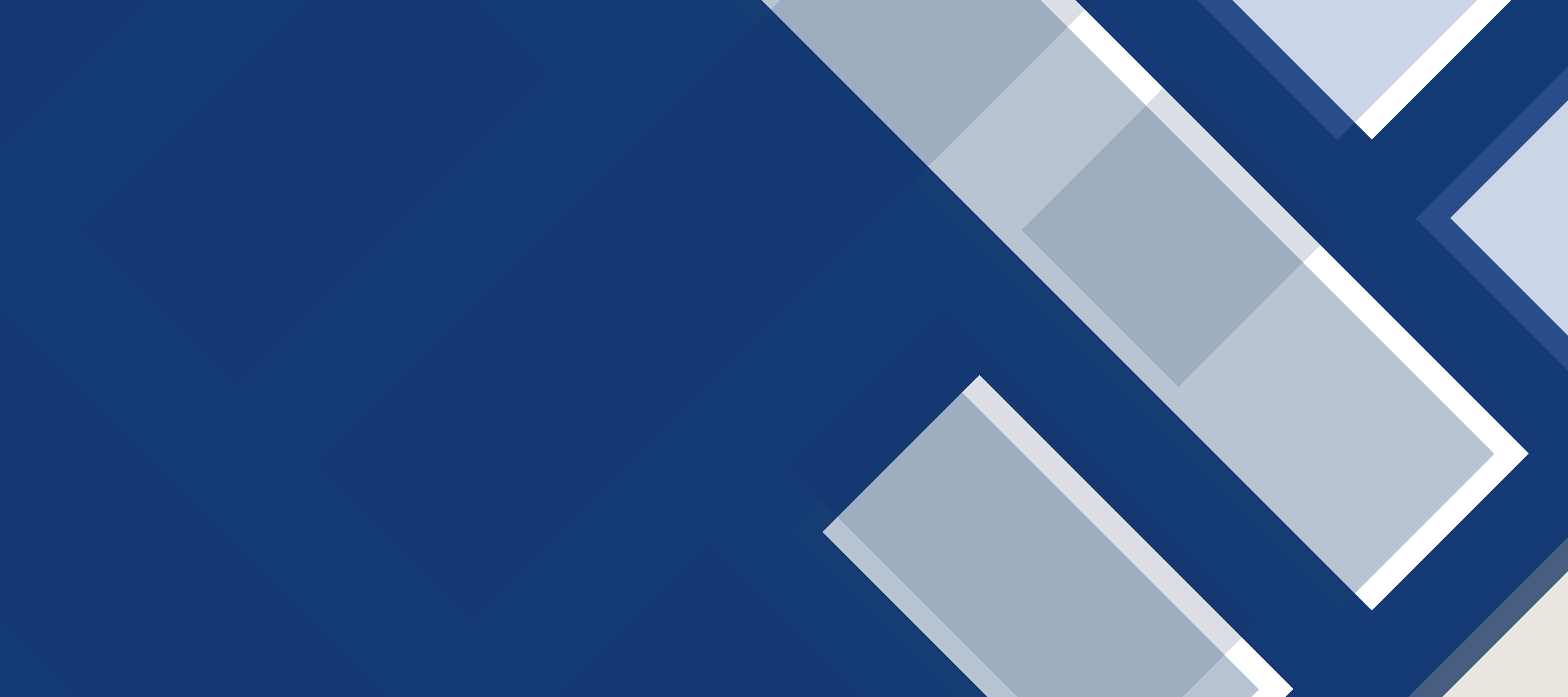 TCS Celebrates International Women's Day
March2019
Town Centre Securities (TCS) has announced a temporary rebrand of its single largest asset The Merrion Centre.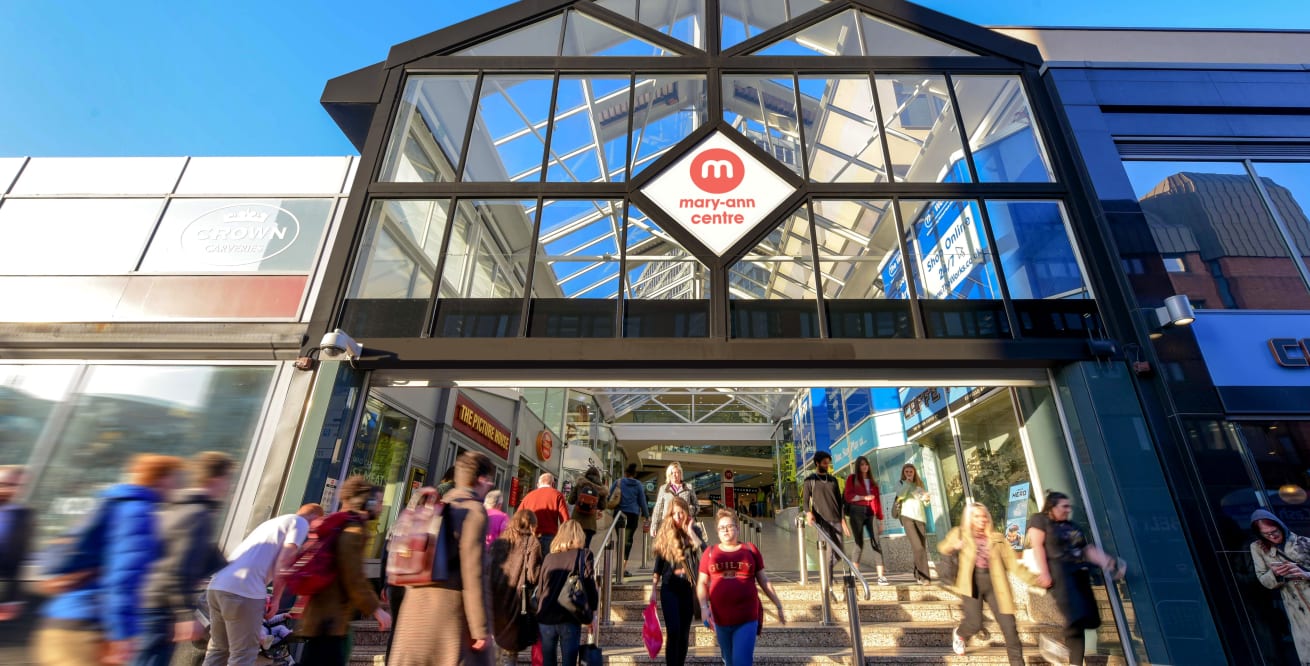 Leeds longest serving shopping centre will be re-branded for one week only as the 'Mary-Ann Centre' in celebration of International Women's Day on 8th March and in recognition of its first all-female Merrion Asset Management team.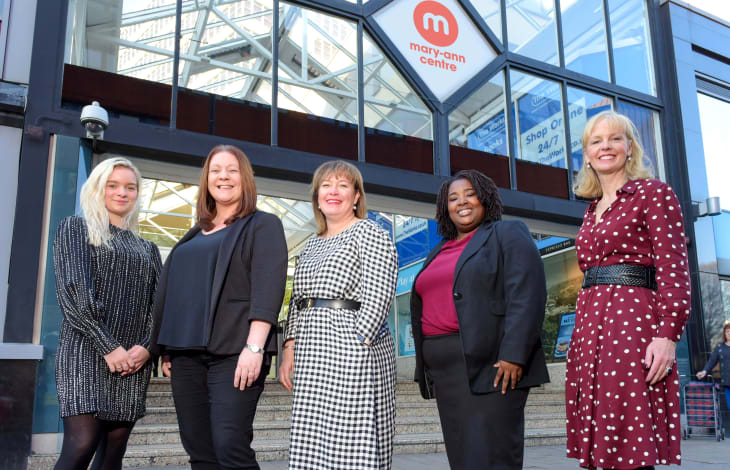 This bold move highlights TCS's commitment to championing women in the construction industry where currently only 14% of female chartered surveyors in the UK make up the construction workforce and fewer than 21 women sit on the board of the top 20 UK contractors*.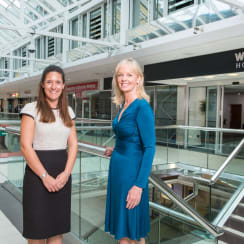 Following the appointment of Lynda Shillaw, Group Property Director in November 2018 (news/lynda-shillaw-appointment), TCS now have a rare structure of five female colleagues making up its Asset Management Team for the 1m sq. ft mixed used scheme including Helen Green, Associate Director and two Asset Manager's Vanessa McIntosh and Hattie Ramsden. The team is also supported by Assistant Asset Manager intern Esme Briggs on a 15-month university placement, which further showcases the company's core strategy on driving development and a strong pipeline of female talent.
The team's success is distinctly evident with the Merrion Centre continuing to experience a high number of new tenant openings against the backdrop of a tough high street environment; 7 new tenant openings in the last 5 months alone including international tea house Chatime, New York inspired independent pizza restaurant Union Square, and Japanese dinery, Blue Sakura. This flourishing team also remain a key cog in driving forward Merrion's recent submission for a 17-storey office block and retail development above Central Square and the continued phased regeneration of Leeds Arena Quarter district.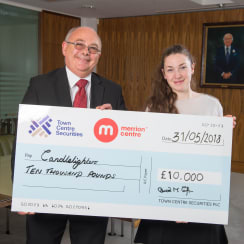 Accomplished females continue to be acknowledged across the wider business with several women in other senior roles, including Charlotte-Daisy Leeming who is head of CSR for TCS and who raised almost £145,000 for the company's core charities in 2017-18 and Stephanie McCann, Facilities Manager at the Merrion Centre; whose team was recently recognised at the recent Business Against Crime in Leeds Awards in winning Best Day Time Security
Edward Ziff, Chairman and Chief Executive of Town Centre Securities said: "We're incredibly proud to be able to acknowledge the achievements of women across our business and unveil our new 'Mary-Ann' brand in honour of International Women's Day. Asset management in particular has historically been often perceived as a male orientated career, but we believe times have changed and are resolutely committed to being at the forefront of championing equality across the property and construction sector".
The 'Mary-Ann' campaign will run for one week from Monday 4th March to Sunday 10th March. Taking over the shopping centre's social media, website, internal communication channels, it will be accompanied by Facebook activity celebrating female colleagues across the centre.
#InternationalWomensDay
#IWD19
#MaryAnnCentre
*Source: rics.org.uk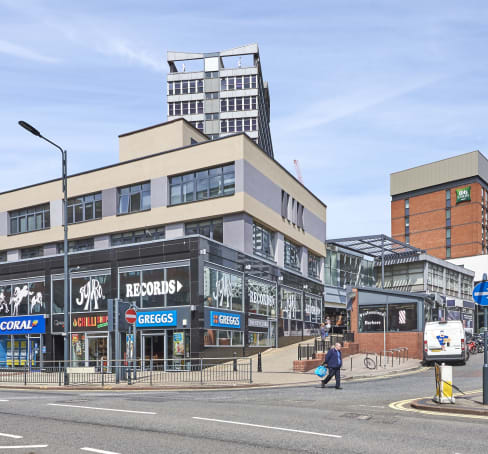 Merrion Centre
The Merrion Centre is a mixed use island site in a prime location in Leeds city centre comprising of almost 1,000,000 sq. ft of covered shopping centr...

Back To Top