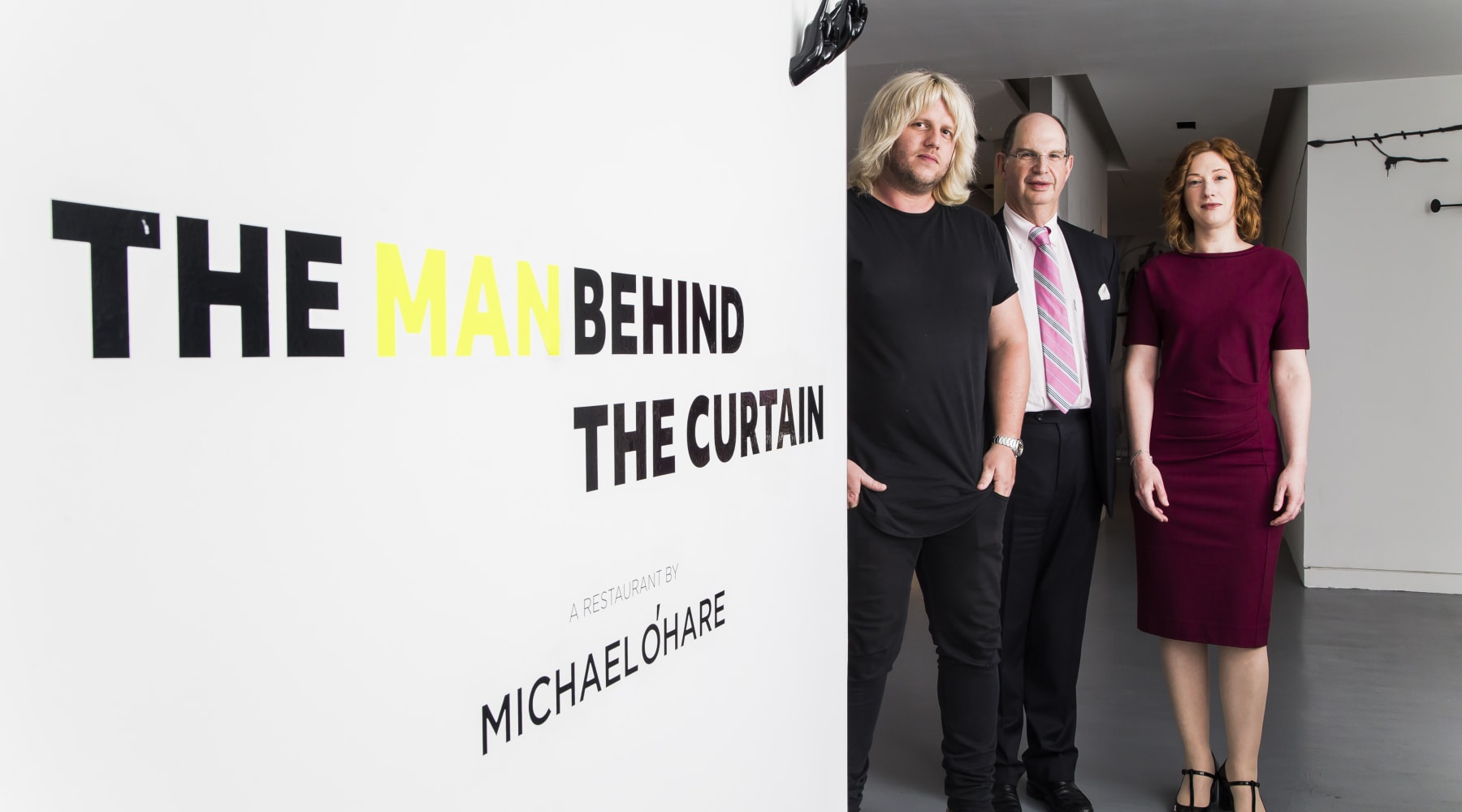 TCS Unveils New Premises for Michelin Star Restaurant
July2017
Town Centre Securities (TCS), the Leeds and London based property company, has finalised a deal to secure new, improved premises for one of the best restaurants in Leeds which are due to open in the Autumn.
'The Man Behind the Curtain', Leeds' only Michelin starred restaurant, is celebrating the signing of contracts for its new premises on Vicar Lane within the city's Victoria Gate area.
The original restaurant opened in 2014 and went on to win a Michelin star in 2015. Its popularity has been attributed to the exceptional quality of its bold and unusual dishes. The dining concept was created entirely by Chef Michael O'Hare and has modernity and unusual ingredients at its heart coupled with quirky dish names and wildly artistic presentation.
"We are delighted to have finalised this deal to secure brand-new premises for this exceptional Leeds restaurant. The Victoria Gate area of Leeds continues to grow in prominence as a key shopping and eating destination and is the obvious location for The Man Behind the Curtain's new site. We were keen to ensure we could accommodate this outstanding restaurant, and our solicitors, Shulmans LLP, have done a great job to facilitate this."

– Edward Ziff, Chairman and Chief Executive of Town Centre Securities
Edwina Hewson, Partner at Shulmans LLP acting on behalf of TCS, said "It has been really interesting to work on the relocation of this iconic Leeds restaurant. Working with TCS as part of our longstanding professional relationship, we've had the rewarding task of handling the commercial property legal work, with my colleague, Jayne Smiles, looking after all the construction documentation. It has been a pleasure playing our part in this development and we look forward to celebrating its success, upon completion."

This is the latest exchange in a series of notable deals that TCS has completed on properties in this area of the city centre. Earlier this month it announced it had completed a purchase of joint venture shares to take full ownership of Buckley House on Vicar Lane in Leeds. TCS already owns the adjacent buildings to Buckley House including County House and the Coronation Buildings and now controls the full island site at the front of the recently opened Victoria Gate shopping centre.

Back To Top

Town Centre Securities PLC (TCSC.L)

291.61

+4.61

Last updated: 22/05/2018 at 08:00