Wade House
Category

Commercial

Size

Circa 50,000 sq ft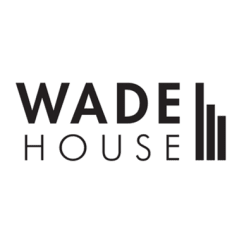 Prime offices in central Leeds
Wade House offers great value office accommodation with stunning cityscape views across Leeds.
With 12 principle floors, the building currently has direct access from the upper balcony level of the Merrion Centre with a secondary existing private rear access point. There is also potential to offer ground mall access.
Current Availability/Immediate Opportunities:
Accommodation is available on a flexible basis for a variety of uses. Space is currently available ranging from 1,000 to c.60,000 sq.ft
For details please download Wade House Immediate Opportunities document below.
Future Opportunities:
In addition, for the first time in over 50 years, Wade House is being offered as a whole to market and would suit a number of alternative uses in addition to the current office accommodation.
For more information please download Wade House Future Opportunities document below.
Contact:

To discuss your requirements please contact:*

Rob Thompson Asset Manager
m: 07912 222 905
e: rob.thompson@tcs-plc.co.uk

Esme Briggs Graduate Asset Manager
m: 07776 270 475
e: esme.briggs@tcs-plc.co.uk

Back To Top

Town Centre Securities PLC (TOWN.L)

140.00

-7.00

Last updated: 17/05/2022 at 11:18